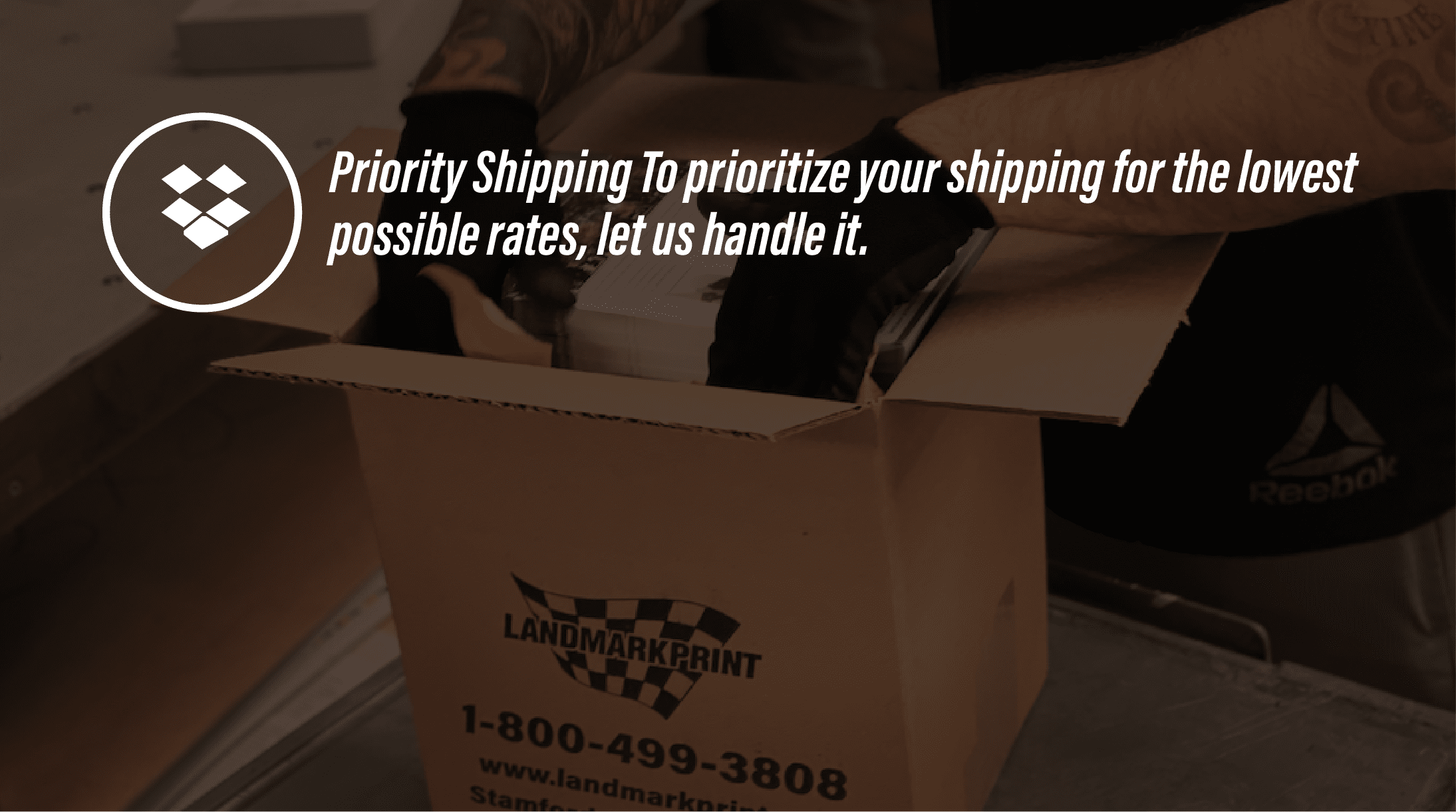 Reliable Critical Care Services for Shipping Needs
Extensive Network of Distribution Experts
LandmarkPrint offers Critical Care Services that prioritize your shipping needs with cost-efficiency and reliability. Our extensive network of distribution experts includes renowned carriers such as UPS, FedEx, DHL, TNT Red Star, New England Motor Freight, and Yellow Freight. Additionally, we have our own fleet of trucks dedicated to local and regional deliveries.
Expedited Shipping Options and Cost-Effective Rates
With our extensive experience in the industry, we understand the importance of timely delivery and provide expedited shipping options with or without your FedEx or UPS account number. Our priority point-to-point delivery, in partnership with FedEx, offers a more cost-effective solution than air freight, ensuring that you get the best possible rates.
Prioritizing Your Shipping Needs with Reliable Delivery Services
At LandmarkPrint, we take pride in our reliable distribution network and our ability to prioritize your shipping needs. We understand that every shipment is important, and we go above and beyond to ensure that it reaches its destination on time and in optimal condition.
Dedicated Team of Professionals for Optimal Shipping Solutions.
Our dedicated team of professionals will handle your shipping needs, ensuring that you get the lowest possible rates without compromising on quality. With our comprehensive services, you can trust LandmarkPrint to handle your shipping needs with the highest level of professionalism and expertise.
Partners
LandmarkPrint Trucks, FedEx, UPS, Couriers, Trucking, USPS